Meet Our Leading Personal Injury Attorney
Samuel P. Moeller, Esq.
Samuel P. Moeller, ESQ, is an accomplished personal injury attorney licensed to practice law in both Arizona and Texas. With over 20 years of experience, he has built a reputation for delivering results and fighting for justice on behalf of his clients.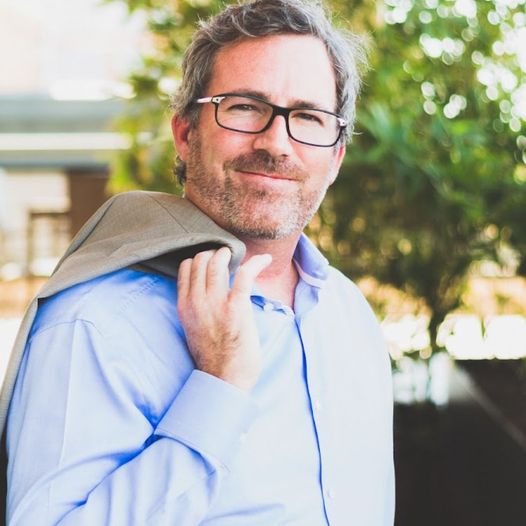 After earning his law degree from Baylor University in 2003, Sam began his career in the Dallas area, working for trial lawyers who focused on defending liability lawsuits. However, he soon realized his passion lay in representing those who were injured and seeking justice. Today, Sam devotes himself exclusively to personal injury cases, using his skills and expertise to help clients achieve the compensation they deserve.
Over the course of his career, Sam has secured many million-dollar settlements for his clients, earning him recognition as a leading personal injury attorney in Arizona. He takes pride in his dedication to individualized care and attention for each case, ensuring that every client feels heard and understood throughout the legal process.
If you're in need of a trusted and experienced personal injury attorney, don't hesitate to contact the Law Offices of Samuel P. Moeller, PLLC today to schedule your free consultation.
Sam's Personal Approach to Legal Representation
Prior to practicing law, Samuel P. Moeller pursued a career in healthcare, earning his nursing degree from the University of Utah in 2000. He worked as a registered nurse in cardiac care and geriatrics at Hillcrest Baptist Medical Center in Waco, Texas. This experience taught Sam the value of developing meaningful relationships with his patients to better understand their needs.
Today, as a leading personal injury attorney, Sam brings this same personal approach to his legal practice. He recognizes that every client is unique and deserving of individualized care and attention. He takes the time to listen and understand each client's situation, building a personal connection that enables him to provide tailored legal representation.
Sam's focus on developing relationships with his clients has earned him a reputation for compassionate and effective advocacy. He believes that trust and communication are key to achieving the best possible outcome for his clients. When you choose the Law Offices of Samuel P. Moeller, PLLC, you can trust that you'll receive the personalized representation and support you need to navigate your personal injury case.
We Are Experienced in Personal Injury Cases
At the Law Offices of Samuel P. Moeller, PLLC, we pride ourselves on being knowledgeable in personal injury cases. Our founder, Samuel P. Moeller, ESQ, established the firm with a mission to serve individuals who have been injured and need legal representation. With his personal experience surviving an airplane crash, Sam understands the complexities and challenges of the personal injury claims process.
At our firm, we believe in personalized representation for every client. Sam is known for his statement, "Your injury is personal to me," and it's a philosophy that guides our entire team. Whether you have a large or small case, we are committed to helping you recover from your injuries and obtaining the maximum compensation for your claim.
In addition to his legal work, Sam enjoys spending time with his family and is an active licensed pilot. We are also proud to support charitable events in the Phoenix area.
Contact Our Firm Today
Contact us today to schedule your free consultation with Sam and learn how we can help you seek the justice and compensation you deserve. Call the Law Offices of Samuel P. Moeller, PLLC, at (602) 903-2905 or fill out the online form to meet with our trusted personal injury attorneys.